Chibaneelle Art Circle is a collective of artists, streamers, vtubers, gamers and more!
Click on the booth images below to view their individual portfolios.
We have artists in Fanfair booths FL-07 and FM-02
Please come visit us <3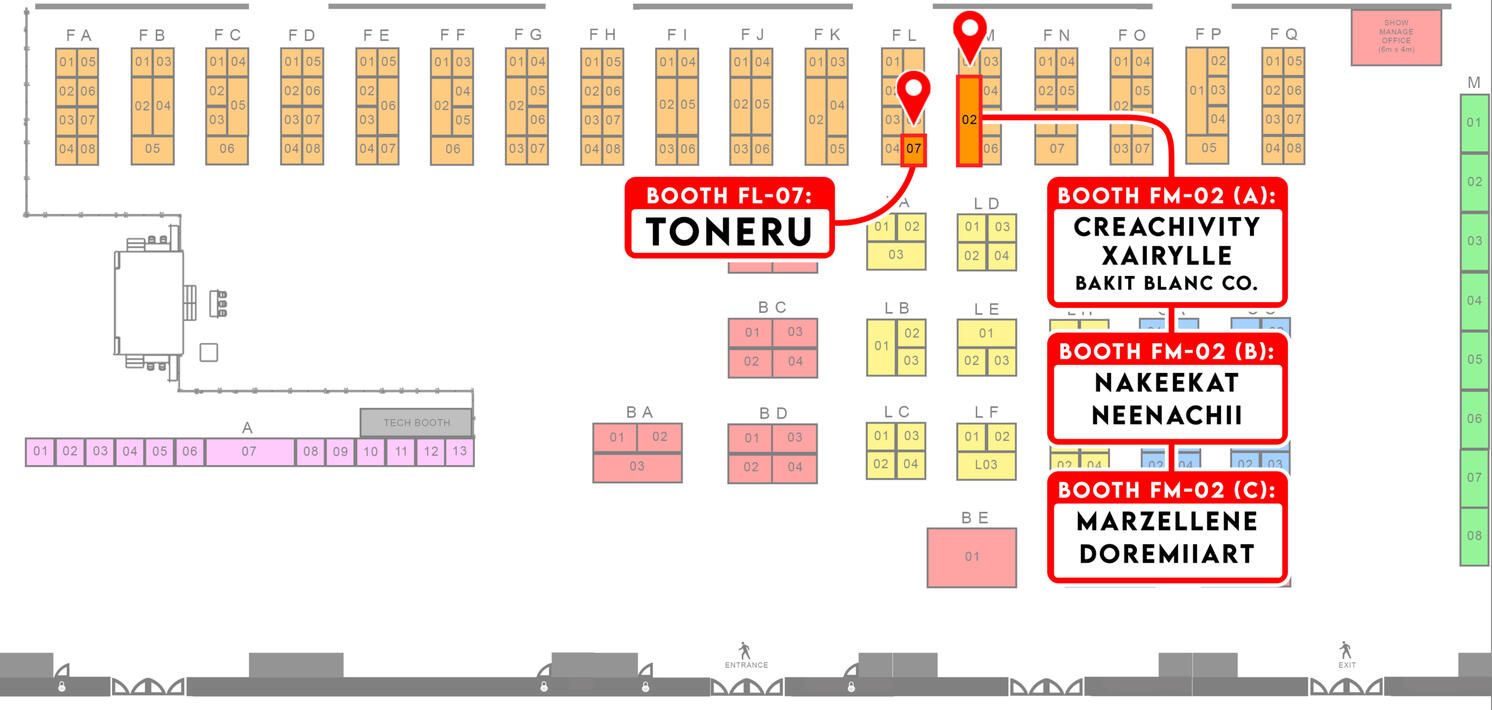 CHIBANEELLE ART CIRCLE
STAMP RALLY GAME!Rules:1.) Print a copy of the card or ask for one from any of the artists at the booth2.) Purchase at least one (1) item from each artist to earn a stamp on the card3.) Fill up the stamp card completely4.) Claim your FREE GIFT BAG**while supplies lastWhat's in the GIFT BAG?PHP 500 worth of the following items:★ Stickers
★ Keychains
★ Button pins
★ Prints
...and more!